VGHS features different TV shows that mirror real-life shows, sometimes satirically.
In Real Life
Edit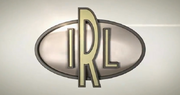 In Real Life, styled as InRealLife or IRL, is a talk show in
Video Game High School
. It is hosted by three women,
Bella
,
Rosalie
, and
Esme
, who feature gamers and possibly other celebrities on the show.
The only episode seen was in Episode 1, where The Law was featured. He was going to show the ladies what a pubstomp was; it is when a pro player goes into a random match, presumably in Field of Fire, and lays down the law by themselves, leaving the other players to reset to one team, as seen in later in the episode. During the episode, some tension arises between Bella and Rosalie when the latter implies that "something" happened backstage between Bella and The Law.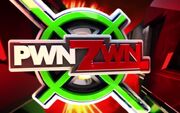 PwnZwn is a gaming news program. It appears to be a show similar to the real life show, Sportscenter, but talks about gaming instead of sports. The host of PwnZwn is Scott Slanders while ShotBot used to be a host until his death. The show has a breaking news segment called "Frag Alert" which holds high priority over shows like GNN.
PwnZwn gave The Law their award for "Amateur Player of the Year".
The Agreement Corner
Edit
The Agreement Corner is a show, or a portion of the news, where its four hosts, Buddy Phelps, Ron Jenkins, Chip Trigger, and Clint Lockwood, agree on game-related and possibly other topics.
It is only shown once, in Season 1, Episode 1, where they discuss the topic about BrianD getting accepted into VGHS after killing The Law on live television.
It is loosely based off of and satirizes news shows like Fox and Hannity.
The Gaming News Network (GNN) is a news show that features news about gaming, but also different subjects like politics, namely the dissapearance of the then current president of the United States. It and its name are based off of CNN.
세계뉴스화 게임 is a Korean gaming news organization that reported on "The Shot Heard 'Round the World"
America's Next Top President
Edit
After the U.S. president went missing, a replacement was slated to be elected through America's Next Top President. The finale of the show was interupted by the president. Its name is a reference to America's Next Top Model.
OMGWTFPS!?
Edit
OMGWTFPS!? is a talk show centered around FPS gaming. The host is a bot similar to ShotBot named "TalkBot"
RTNN7 is a local news network. It reported on the death and legacy of Freddie Wong.
Community content is available under
CC-BY-SA
unless otherwise noted.